Birthday parties for teens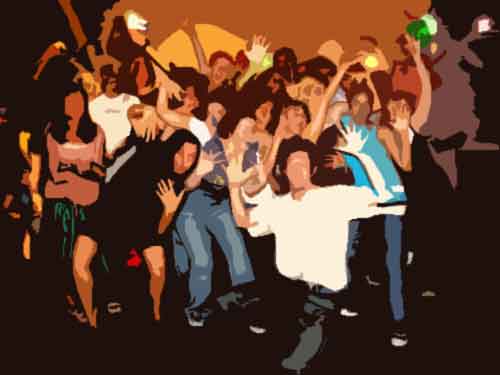 Birthday parties for teens are fun en often very important for the the involved teen. Popularity and friends are importent to teens and its a time where you can enjoy life without to much resposibilities. The more reason there is for teens to come up with a great teen party. And it's a nice time to spend quality time with friends and loved ones.
Most of you know all about the sweet sixteen parties and on television there examples of outrages parties, but you can do great even with a smaller budget. Depending on age there are a lot of fun and cool stuff you can do with your birthday party. The older teens would try to look for a party without parent or adults checking on them, without breaking the rules ofcourse!
Just imagne how your party would look like when it's perfect to you. Then try to figure out what is really possible in your situation, and then just make it happen!
Sweet 16 birthday party
When it comes to teen parties the most important is to know what you really want with your party, how many people you want to invite, and how you can make sure all people invited actually show up at your birthday party.
A few tips and some advise on a succesful birthday party:
Get some cool invitations.
Invite people you really want to have to come to your party.
Somethimes less is more when it comes to a birthday party. Teens tend to entertain themselves quite easily.
Have some fun games around when you need to bring some action to the party.
A Wii or other console can bring party fun, or a karoake set will get the people going.
Make sure you have nice and enough snacks and drinks.
Bring good and populair music to the birthday party.
when you organize a dancing birthday party, try to get a DJ, even if its an amatuer friend DJ type.
Especially for the younger teens it can be fun and special when they can have a party without adults and parent, even if it's just at home.
Having a birthday party at the local bowling center is always a fun idea
Well, this gives you some ideas. Try to look for that teen birthday party you really love!
Sixteen party for real
Ron: 'We made a friend of us get a 16 places in town tour on his birthday. We started to wake him up real EARLY in the morning, like 6. Then we got him to a great place for a fun breakfast, made him confess an old crush to a girl he used to like a few years back, we thought him how to play a piano through a guy who knew some chords and thought him. Eat some more, bought gifts along the way, really funny things, cause we got to choose the shops he had to choose something, maximum 10 bucks. We got through town some more, visited some places that ment something to him in the past. Later that night we got to a friends house and had a little party. At 6 next morning we brought him home... it was fun and great.'