Decoration and balloons on birthdays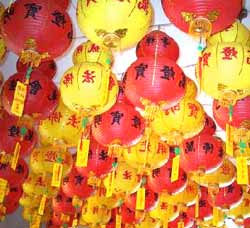 With a birthday party comes birthday decoration. Decorating a room, chair or the whole house or garden makes for a special birthday feeling. There is really no limit in what you can do to decorate a party location.
To have nice birthday decorations can be very simple when you give it some colour with balloons or other garlands. It's not always a perfect sight, but it makes for a joyful feeling through the birthday.
The tips we try to give you about birthday decorations are not so much about the way to hang it all up, but more about what you can use and what you can find to make a nice birthday theme decoration.
Balloons decoration and garlands for your birthday
A little list of a few nice and fun decoration options:
Garlands in all shapes, colours and sizes.
Balloons. (with text is an option)
Pictures of the birthday girl or guy.
Flowers to mark the special day.
Chinese lanterns or fairy-lights.
Fill a room completely with baloons on the floor, nice to wake up, orf come to the office.
Colorful cups, plates and overlays. (with a nice birthday theme maybe)
Bottles of lemonade with your own label can be orderderd online.
There are even M&M's with your own text on it and in special colours to be orderd online!
Well, have fun decorating your birthday party!
Decorating a room
When you decorate a room, let say for a kids birthday, you might want to wait with decoration when the kid really sleeps. But when you crawl in the night and use ladders or chairs to make the most ompossible moves to decorate the room, try to have some help or at least someone who can make sure you don's fall and get hurt.
Another tip about decorating a room can be: Stuff it full of color, and don't spend to much time overtingking the situation. Full and colorfull is fun, in any way.
Forgot the decorations
Rosa: 'I have a tip when you forgot all decorations and you rented a party location. We rented a location, about half the size of a gym class, we got all kinds of styff to the location, my daughter turned fifteen. We had music, speakers, tables, snacks, drinks, cups and plates and all. We set everything up, while time was running out. Then someone asked for the decorations... We found out we had forgotten them. One way was to go search and buy something, but the party space was just a little to big to make good decorations in the time we had left before the guests would arrive. Someone came with the solution. 2 disco balls with colourd lights where brougt quickley, and placed strategically did the trick. Very well actually. The room filled with colour and no one ever missed a thing (we hope). It was a nice last minute rescue to our part.'